Ripple, the blockchain based startup and the parent company for the third largest cryptocurrency XRP has been ranked as one of the best employers in the technology industry around San Francisco Bay Area.
According to the recent survey published by Great Places to Work, Ripple ranked as 17th best workplace in the Bay Area 2019' on a list of small and medium companies.
Even though San Francisco is regarded as the hotbed for technical development and is also a home for many startups, Ripple was the only company affiliated to blockchain and cryptocurrency to make it into the list out of 35 companies with an overwhelming response about their experience.
The statistics in the survey, GPTW represented the following analysis: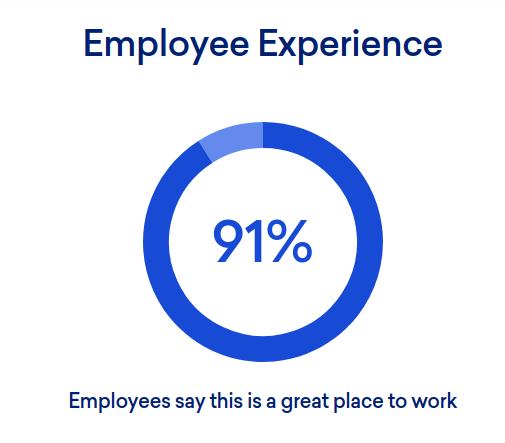 The news posted on TechCrunch noted that the companies have to pay for the GPTW services like certification and ranking. Furthermore, the companies must allow the GPTW researchers to access their operations and workforce carefully.
Without meeting certain prerequisites, companies cannot be certified and will not be mentioned on any list.
To prepare the list of 2019 Best Workplaces in the Bay Area, GPTW had to survey over 30,000 Bay Area employees, who responded to more than 60 questions. The survey questions included several aspects such as employees' trust, reaching their full potential as part of their company, their daily experience and company's value.
Although XRP has been experiencing disappointment in the price movement, it was one of the forefronts for cryptocurrency adoption throughout 2018 and the beginning of 2019.
This survey might have brought joy among CEO Brad Garlinghouse and its executives. Hope this news inspires a lot of startups to build up a company with motivated employees and built a work culture that they can be proud of, in the future.