Blockstuffs . 3 mins read . June 20, 2019
Finally, it's official. Facebook has released white paper for its awaited cryptocurrency Libra and Calibra, a wallet for its Libra cryptocurrency along with blockchain based financial infrastructure projects.
After keeping the entire cryptospace in suspense,  with the introduction of Libra, the long-awaited speculation has come to an end.
With the formal unveil its blockchain based cryptocurrency, Facebook has also partnered with 27 other companies in Geneva, Switzerland and named the Libra Association which is all set to release in the first half of 2020. The Association will manage the digital currency project.
The primary objective of the Libra Association is to coordinate with Libra ecosystem and "provide a framework for governance for the network and reserve and lead social impact grant-making in support of financial inclusion."
The association is made up of organizations and firms that have succeeded in paying $10 million required to be a Libra node operator. The founder member is responsible for finalizing the association's charter.
Libra, unlike most of the cryptocurrency projects, is powered by its own dedicated
distributed ledger called Libra Blockchain.
Libra Blockchain is a permissioned, open source network built with scalability, security, and efficiency. The blockchain is expected to be permissionless as time passes on. The main goal of Libra is to provide an alternative to cash, credit cards, and bank transfers.
The social media giant intends to make easier for people to send money worldwide. The white paper released describes Libra as "governed as a public good," which is believed to be quite contradicting with the profit-making goal of those partnered company.
Libra will run as a nonprofit association which is supported by a range of companies and organizations, whereas Facebook will operate Calibra, a digital wallet for store and exchange of digital coin.
Facebook claims, Libra to be powered by blockchain, however, the actual reason behind the use of Blockchain technology is still not clear. Libra is believed to be backed by a reserve of real assets and won't be mined like any other cryptocurrencies like Bitcoin. Similarly, there will be no cap on the number of Libra that can be produced nor it will be decentralized at launch.
The companies involved in partnerships include financial institutions, tech companies, telecommunication companies, nonprofit and multilateral organizations, and academic institutions as well as the largest venture capital firms in Silicon Valley.
It can be speculated that Facebook hopes more companies to join the board by next year.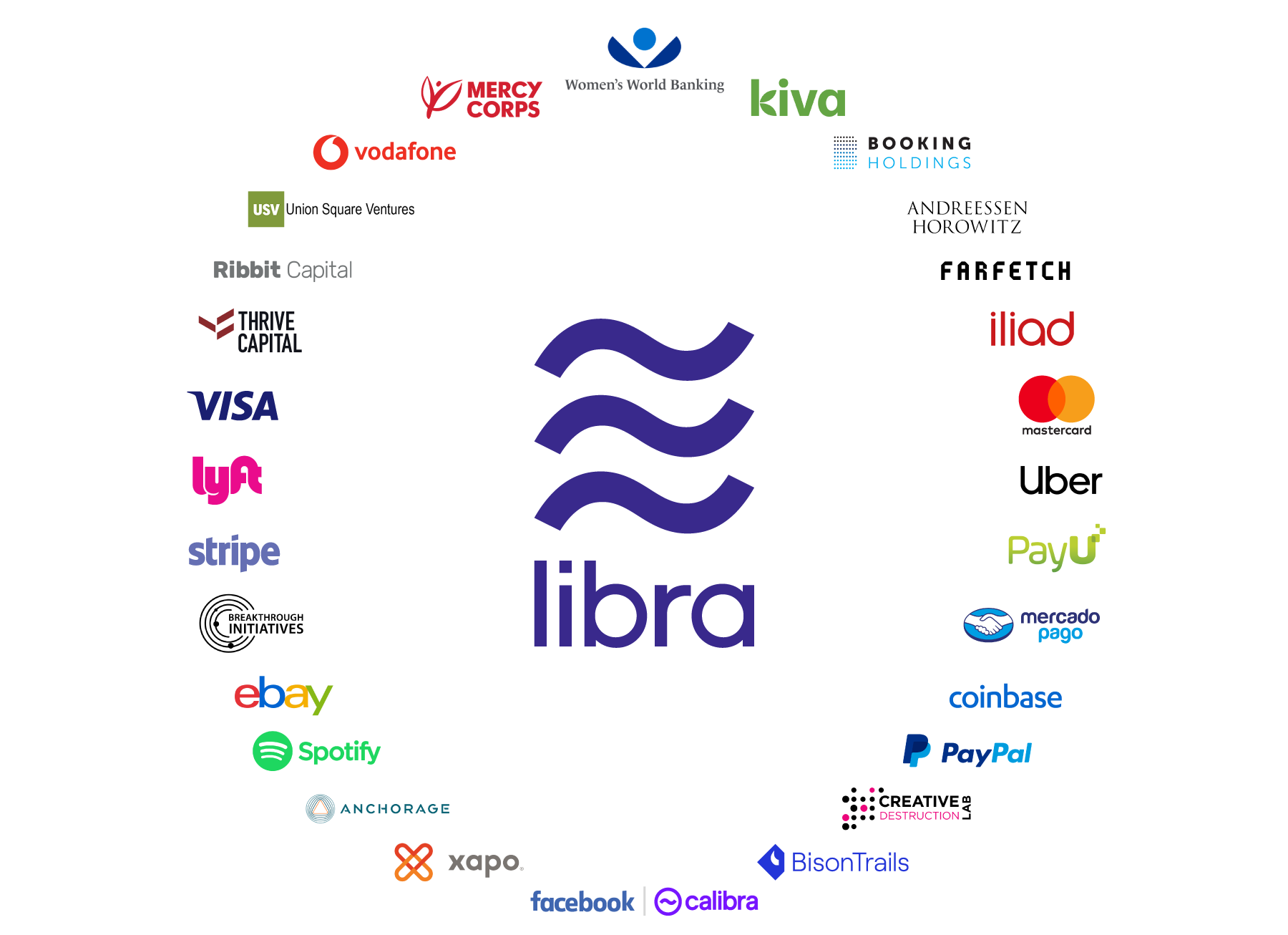 This high ambitious project has been gaining worldwide attention.
"On supporting Facebook's cryptocurrency, Jason Brown, CEO of Tally stated,
Facebook's new digital currency has the potential of becoming a worldwide currency. It literally threatens the governments that issue currency, the banks that store it and the actual transmission network."
Similarly, the U.S. Committee on Banking, Housing and Urban Affairs addressed an open letter to Facebook CEO Mark Zuckerberg questioned the regulatory and privacy concerns of Facebook. This is the first time, U.S. lawmakers took an interest in Facebook crypto.
Libra is one of the most heavily-supported and well resourced. The cryptocurrency targets to be accessible with the smartphone and data connectivity.
It is still yet to see the changes brought by Libra in Facebook users. Let's hope the introduction of Libra helps to legitimize crypto among the common users.