This article analyzes the possible price of Bitcoin by the end of 2019 by discussing the brief insights on the on-going crypto market as well as the expert's price prediction.
The price of Bitcoin is one of the most discussed topics in the Bitcoin community. Since its inception, Bitcoin has experienced roller coaster ride in terms of its price. It reached its peak at 19,500 USD in December 2017 to almost bear market in 2018.  Even though everyone expected the price to recover, the market started getting worse in 2018 and the price couldn't remain as expected.
Although the Bitcoin market experienced a nightmare in 2018, "What is Bitcoin" is still the most searched keywords in Google according to Google. These statistics provided by Google suggests that the Bitcoin craze is still spreading and the hype won't die anytime sooner.
The beginning of 2019 has given hopes to many crypto and Bitcoin enthusiasts. Bitcoin, the world's most valuable cryptocurrency has managed to climb to $5000.  Right now, Bitcoin is hovering around 6,000. It took a quite long time to be at this position after the bear market. Through this article, we are trying to analyze the possible price of Bitcoin by the end of 2019.
A brief analysis: What's Happening in Bitcoin price until May 2019?
2018 was a rough year for the global market including Bitcoin and other cryptocurrencies.
Bitcoin Price analysis in January 2019:
The price of Bitcoin was fluctuating around 3,000 since November 2018.  Bitcoin began its New year with 3746.71 USD. The prices increased gradually to 4087.46 in 7th Jan 2019. The price maintained around 4000 until 10th January. However, Bitcoin Price began to drop and remained at around 3000 till 30th January 2019 where the price was 3448.12.
Analyzing the price chart, Bitcoin ended less than it where it started.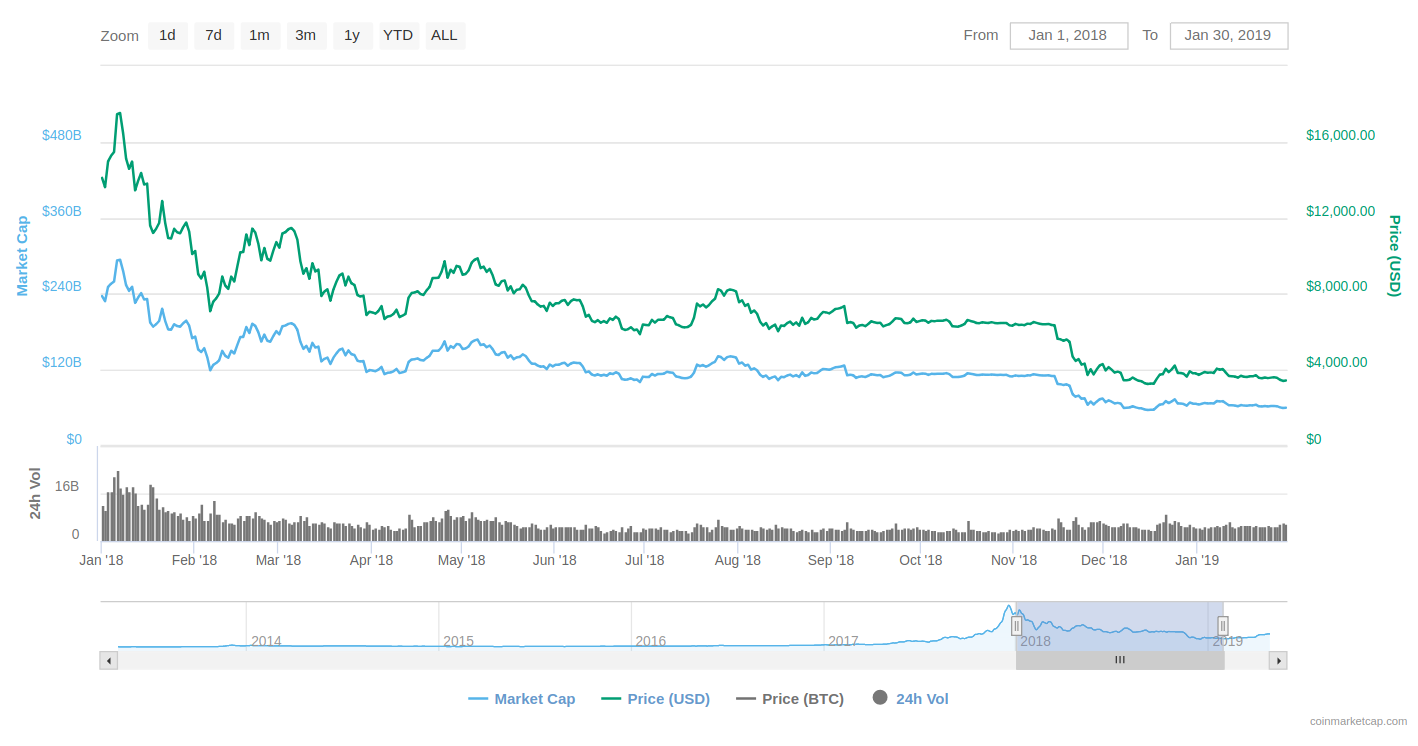 Bitcoin Price analysis in February 2019:
Bitcoin price continuously stayed around 3,000 with a little fluctuation till 8th February. after which the price suddenly climbed by 7.67% The price remained almost steady until 18th February. Then the price increased and retained at the highest 4187.04, however, the price decreased and was 3851.05 at the end of February.
Analyzing the price chart, Bitcoin experienced 11.28% increment than where it started.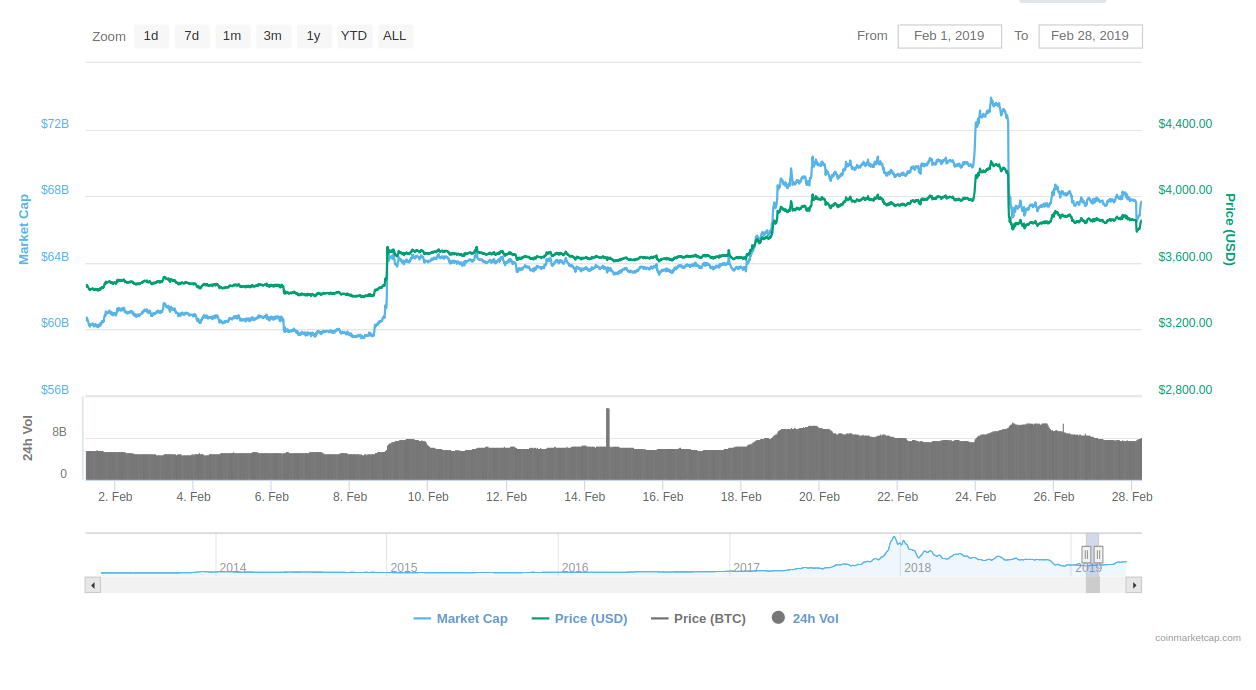 Bitcoin Price analysis in March 2019:
Bitcoin started March with 3,853 and struggled a lot to reach 4000 again. At 16th March, Bitcoin stepped at 4014.73USD. Then for the rest of the month, it fluctuated around 4000 and the price remained 4106.66 by 31st March 2019.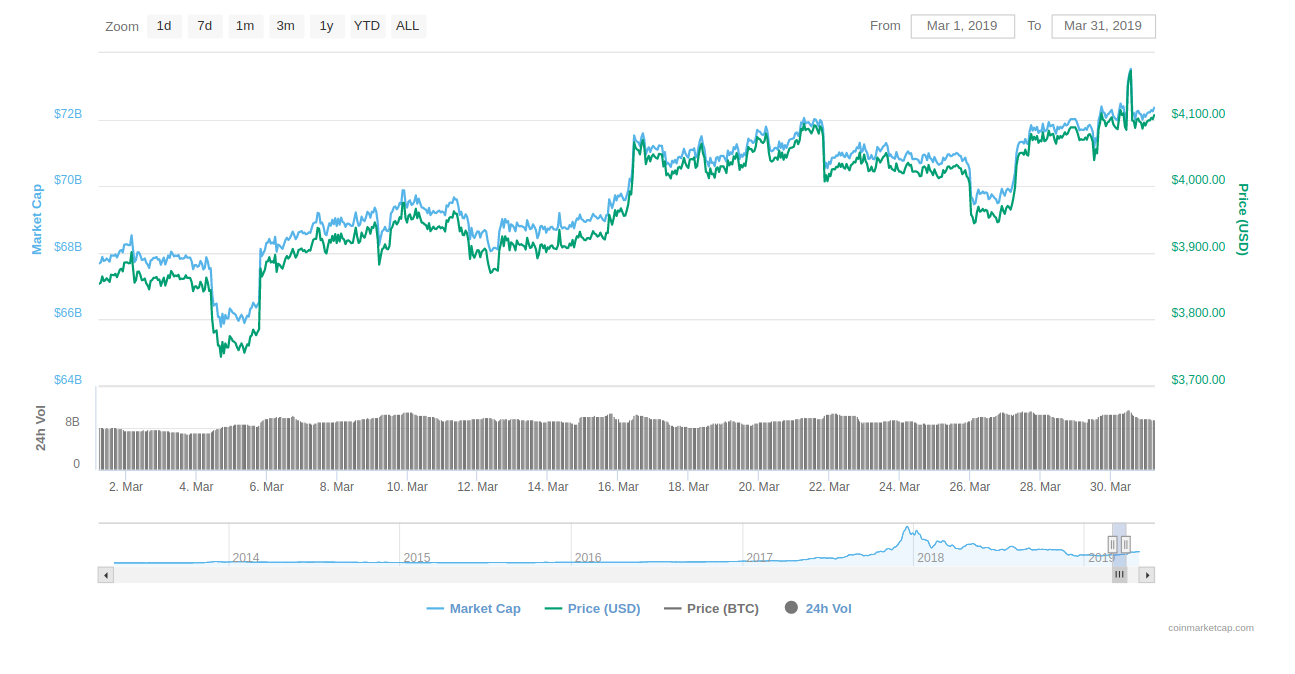 Bitcoin Price analysis in April 2019
Bitcoin price made a breakout attempts in April. The price of Bitcoin began to show rapid upward move which took high to $5106. Since then the price has been gradually increasing. This price created a lot of enthusiasm in the tech community. Bitcoin price maintained at around 5,000 throughout the month and ended at 5,247.35 on 30th April 2018.

Bitcoin Price analysis in May 2019
Bitcoin price rose to its new peak on 9th May 2019. The price of Bitcoin went from  $5,393 to $5,680, then increased to 5854 within the single day. In 4th May, the price reached to 5883 which is gradually increased to become 6,259.65, the new high of 2019.  
Similarly, Bitcoin's market cap exceeded  $100 billion for the first time in May 2019.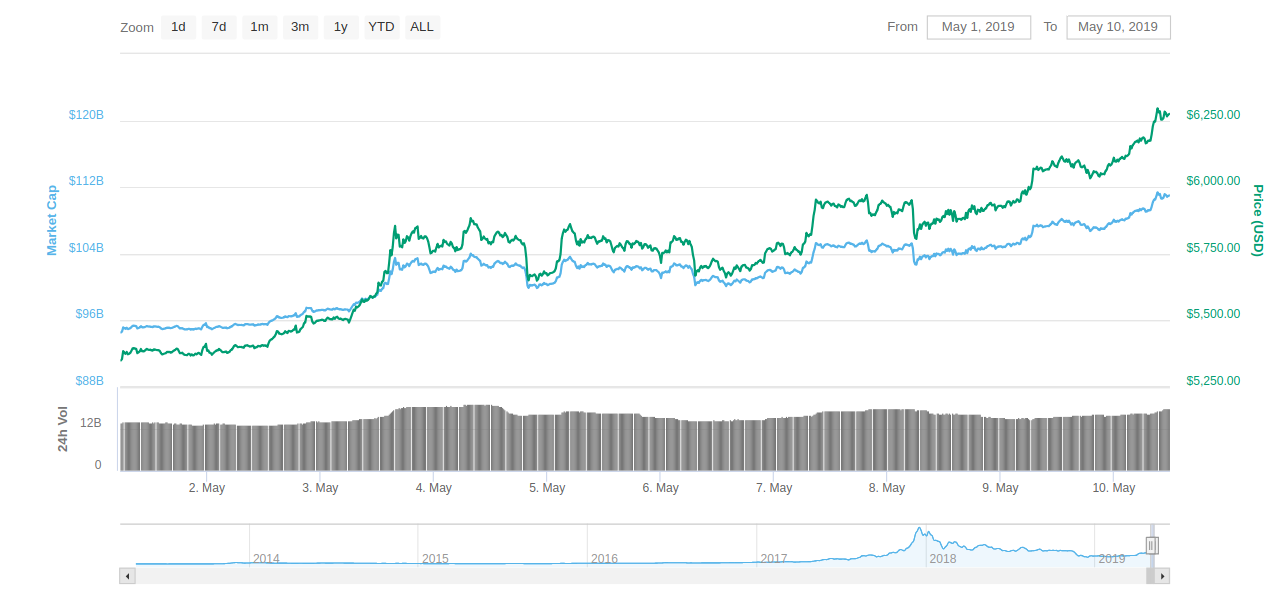 Experts About the Future of Bitcoin
There are so many discussions going on in the world of cryptocurrency. In between those controversies, many influencers have dropped their prediction about the price of Bitcoin in 2019. Let's analyze some of the opinions that have caught an eye of many Bitcoin enthusiasts.
1. Soony Singh:
Background:
Soony Singh is the Chief Commercial officer at Bitpay since August 2014. He used to lead the sales and business development department at Jumio, as a Vice President. Mr. Singh has 15 years of experience in developing tech business.
Soony Singh Bitcoin Price Prediction :
Soony Singh has a very optimistic view of Bitcoin.
During an interview with Bloomberg in November 2018,
Soony Singh predicted that Bitcoin will hit $15,000 to $20,000 by the end of 2019
In another interview, Soony also highlighted that the defining moment of the crypto markets are on threshold and he believes that big institutional investor market entry to become real in 2019.
The huge interest and investment of financial companies in the crypto market is supposed to be the baseline for his forecast. He believes that Bitcoin has a big future and has more benefits in comparison to other cryptocurrencies.
2. Sam Doctor
Background:
Sam Doctor is  Head of Data Science Research at Fundstrat. He has a degree in  Electronics Engineering and Finance. He has experience in sphere of stock management, financing strategies, and consulting businesses and is very knowledgeable in these industries.
Sam Doctor Bitcoin Price Prediction:
Sam Doctor predicted the price of Bitcoin to reach between $20,000 and $64,000 by the end of 2019.
His prediction is entirely based on the relationship between the cost of Bitcoin mining and Bitcoin price which was done by market research firm led by led by Sam himself.  In his tweet, mentioned Bitcoin mining to grow while surging the price of Bitcoin.
3. Ronnie Moas
Background:  
Ronnie Moas is the founder of Standpoint Research group, which is known for its impressive accurate Bitcoin predictions in the past.  He is also regarded as the top cryptocurrency analysts.
Ronnie Moas Bitcoin Price Prediction:
Ronnie Moas predicted Bitcoin might reach $28,000 by 2019.
His prediction is based on his belief that the demand for BTC would increase with the decreasing supply. He also further predicted that the adoption rate would increase in 2019.
4. Anthony Pompliano
Background
Anthony Pompliano is the co-founder & partner at Morgan Creek Digital.
He is also a partner of Full Tilt Capital. He is popularly known for his leadership, hard-working, intelligent, and incredibly strategic personality.
Anthony Pompliano Bitcoin Price Prediction
Pompliano predicted that BTC might go low as $3000, after which he believes will continue to increase after 2019.
However, he believes that Bitcoin is here to stay and said Bitcoin isn't going anywhere. He was quite optimistic while he asserted that Bitcoin's fundamental were being stronger and there is no reason o freak out on the declining price.
5. Arthur Hayes :
Background:
Arthur Hayes is the CEO of crypto derivatives exchange BitMex,  a famous professional Bitcoin marketplace. After completion of his bachelor's degree in economics, he started as a trader in banks in Hong Kong. After he lost his job, he started learned about Bitcoin in 2013 and started Bitcoin investments trade.
Arthur Hayes Bitcoin Price Prediction:
Arthur Hayes predicted that Bitcoin will reach as low as $3K and further predicted that the market will be bearish through the entire 2019.
His statement is based on the sudden change in the market as he previously stated Bitcoin would reach $50K by the end of this year.
Conclusion:
Blockchain technology is wide spreading all over the world and Bitcoin is the one that pioneered the blockchain era. Despite the constant criticism Bitcoin receives for frequent hacks and data loss, we are still optimistic that Bitcoin has a very long way to go.
Similarly, with the introduction of the Lighting network, the network's size and capacity is supposed to grow which is regarded as the main highlight in 2019, Bitcoin might have a promising future.
Although there have been different speculations going on with the frequent fluctuations, if we were to make a prediction based on the ongoing slow and steady rise in the price chart, Bitcoin might soar up in 2019. Let's see if the price reaches its peak and beat its highest record that it acquired in 2017.
What are your predictions? Will Bitcoin rise or will it down? Drop your comments below.
Read More: Why Bitcoin price will increase in the coming days?